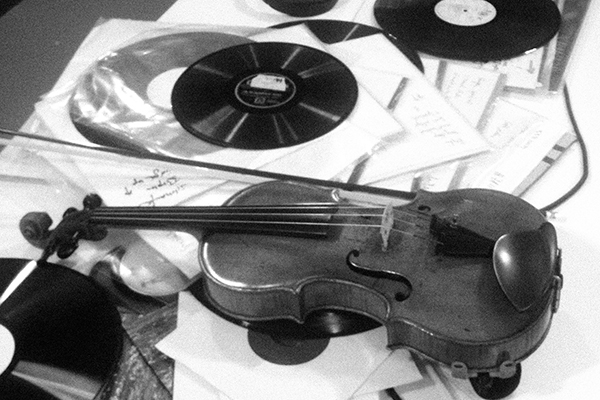 Recording of the Violin/Vinyl project
Ayumi Paul / Achim Mohné
"Sketches for violin & vinyl"
Audio CD / Evil Rabbit Records
This recording is based on sounds created by violin and voice and the crackling of the ending grooves of vinyls. Together with multimedia artist Achim Mohné, I merge them into an improvised dialogue recorded during a single studio day. For this unrepeatable set, Mohné uses a triple deck set-up to convert tiny dust particles inside ending vinyl grooves into sound sculptures within which I weave musical narratives with violin and voice that dissolve into vast abstract sound scapes.
© Ayumi Paul / Achim Mohné / Evil Rabbit Records (192914325970)
order a regular copy via link above or contact the artists for a signed copy (limited to 100) here: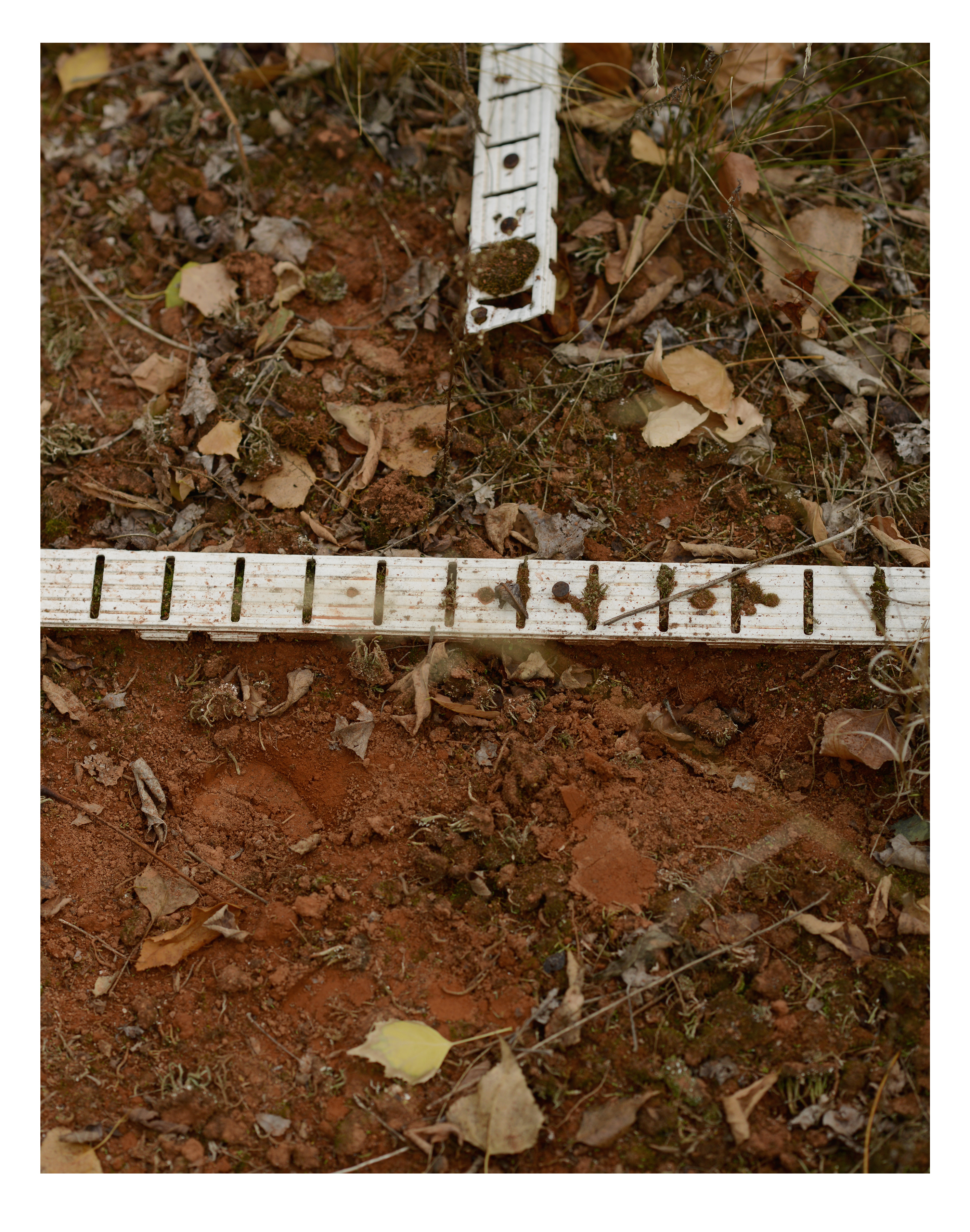 New edition
ETERNAL LOVE is the second edition of a life time concert in 50 volumes.
Each recording of Project 50 is an aural documentation of the time we live in and witnesses the many layers of conditions and narratives coming together at a specific moment and place. All nuances of the recording are shared in the rawest form possible, unaltered by cuts and other post production edits.
ETERNAL LOVE was recorded on an abandoned tennis court in the Woga-Komplex in Berlin, a group of buildings designed by Erich Mendelssohn and built between 1925 and 1931. The tennis courts were closed down in 2007 by the investor and fenced off for public since. Meanwhile, nature has reclaimed the space, with trees and bushes and animals, turning it into a futuristic biotope where only traces of us exist.
———————–
PRE-SALE of the edition (limited to 50 unique pieces) has started:
Please contact
All photos of this project were taken by Anna Rosa Krau.
Ayumi Paul is a composer and violinist based in Berlin. Her work combines site specific concert, composition, performance, and installation. The intrinsic sound of body, material, and the surroundings is essential to her conceptual approach to creating highly sensitive and often durational performances which unfold the possibilities of listening.
She trained as a classical violinist at Hochschule für Musik Hanns Eisler in Berlin and Indiana University and gave her solo debut at the Berlin Philharmonic Hall in 2003 from where she continued to perform at the world's most sought after concert halls while at the same time developing her own distinct approach to music. In recent years she became more widely known in the visual and performative art context. Her work has been presented at Kunsthalle Osnabrück (2016), Esther Schipper (2017), National Gallery Singapore (2018), and Galerie Thaddaeus Ropac Paris (2018). She is currently  composing a new performance of her project We Are We for the Philharmonie de Paris and preparing her first institutional solo exhibition for Kunsthalle Osnabrück, both scheduled for spring 2020.
This website is owned and managed by Ayumi Paul, and is intended for personal use only.
You may download provided photos and biography for personal, non-commercial use, as well as for reviews and promotion for Ayumi Paul.
You may not alter or delete materials, unless personally approved by Ayumi Paul.
Ayumi Paul©2016-2020 all rights reserved.
Site by Miki Kado